Beauty challenges can be a source of frustration and self-consciousness for many people. From dry skin to frizzy hair, these issues can impact your self-esteem and overall confidence. With 45 million people having issues with their body image, it makes sense why there is so much concentration on wanting to look and feel better. Fortunately, you can overcome many beauty challenges with the right strategies and products.
Dealing with dry skin
Dry skin can be uncomfortable, especially during the colder months. Fortunately, there are plenty of ways to get smooth, supple skin. You can start by using a gentle cleanser that won't strip your skin of its natural oils. You must be certain about your skin sensitivity levels or allergies to choose the right products. Some people experience adverse reactions to many cleansers, making it necessary to find out if you will too. If unsure, apply the product to a small portion of your skin. It may be safe if you don't react in 24 – 72 hours.
When you are in the clear, you can follow up with a nourishing moisturizer to help lock in hydration. Consider using a facial oil or a serum with hyaluronic acid to give your skin an extra boost of hydration. Remember to use non-comedogenic oils because they don't clog the pores and cause pimple breakouts.
Aside from applying the right products, you can also create the right atmosphere in your home to encourage moisture. Remember to add a humidifier to your bedroom to prevent your skin from drying out while you sleep. Take shorter lukewarm showers or baths instead of hot ones to prevent natural oil loss. Even with dry skin, some healthy natural oils are still in your pores, making it essential to adopt the right measures to prevent stripping your skin of the little oil it has.
Taming frizzy hair
If you have curly hair, you may have experienced frizziness. It happens a lot in colder weather due to the lack of moisture in the air. You can correct this by using the best shampoos for curly hair. Apart from curly locks, you may also experience frizz occasionally if you have straight or wavy hair. You can deal with this by using a sulfate-free shampoo and conditioner. Another best practice when taming frizz is to avoid rubbing it with a towel. Instead, gently dab your hair with a microfiber towel.
Consider using a leave-in conditioner or hair oil to help smooth your strands and reduce frizz. You can also explore some other techniques in addition to this. For instance, avoid brushing it when it's dry, as this can cause it to become even more frizzy. Instead, use a wide-toothed comb to detangle your hair when wet, starting at the ends and working your way up. Second, it helps to use a diffuser attachment on your hair dryer when blowing it to distribute heat more evenly and prevent frizz.
Addressing dark under-eye circles
Dark under-eye circles are a common beauty challenge that many people face. While many factors like genetics and lifestyle can contribute to dark circles, there are some steps you can take to help reduce their appearance. First, ensure that you get enough sleep each night, as fatigue can cause dark circles.
Consider using a cold compress or cooling eye mask to help reduce puffiness and inflammation under your eye. After that, choose a color-correcting concealer to counteract the undertones of your dark circles. For example, if your dark circles are bluish in tone, opt for a concealer with a warm, peachy undertone to help neutralize them. If the circles are darker, go for a concealer shade slightly lighter than your foundation. The most important of them all is to ensure you're staying hydrated and eating a well-balanced diet to support healthy skin.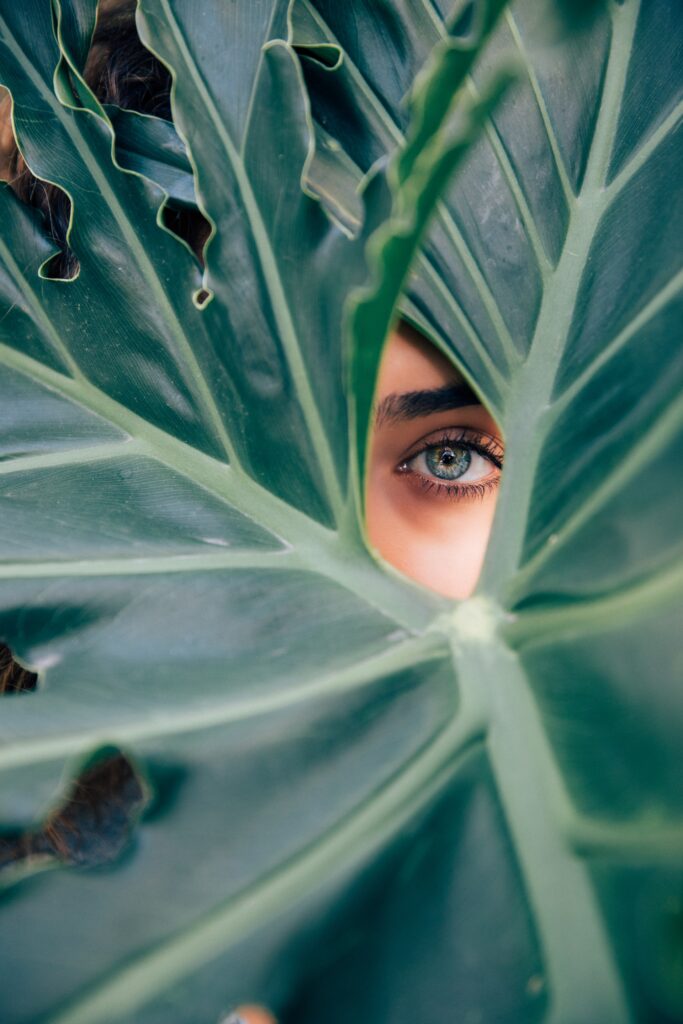 Reducing the appearance of fine lines and wrinkles
Premature fine lines and wrinkles are another beauty challenge faced by many. Undoubtedly, these lines and wrinkles may make you look older. While there is no way to completely reverse the aging process, there are some steps you can take to help reduce the appearance of fine lines and wrinkles.
Ensure that you're protecting your skin from the sun's harmful rays by wearing broad-spectrum sunscreen daily, as sun damage is one of the primary contributors to premature aging. Additionally, consider incorporating a retinoid product into your skincare routine.
Retinoids are vitamin A derivatives that have been proven to help stimulate collagen production and reduce the appearance of fine lines over time. While at it, you may want to be mindful of your lifestyle habits contributing to premature skin wrinkling. If you can't help it, moderation is key. By supporting healthy skin and preventing further damage, you can successfully reduce the appearance of fine lines and wrinkles.