Italian food is all about aromatic spices and the blend of flavor to serve the final dish. Most people stereotype Italian food only as pizza, pasta, and spaghetti. These foods are indeed part of Italian cuisine. Still, there is much more except for pizza, pasta, and spaghetti.
Italian cuisine is an ultimate mixture of all the traditional Italian food items. In addition, the bucket list of Italian food is a pretty broad spectrum ranging from seafood, meat to delicious desserts.
Here is the Italian food bucket list you need to have a look at.


Affogato
Affogato is a traditional Italian cuisine dessert. Affogato is a classy and delicious Italian dessert consisting of a vanilla gelato base with hot espresso. You can also substitute the vanilla gelato with vanilla ice cream as per your choice.
The affogato is a light dessert not too heavy, having the appropriate amount of sweetness to satisfy your sweet tooth.
If you are a fan of various types of wonderful sweet desserts, this is one that you should certainly have within your skillset. Remember that the knowledge of how to make these can make you feel good in more ways than one as you can stay active and create fun items for you and others.
These are sure to create joy for those that consume it.
Bolognese
Bolognese is an Italian dish that originated from Bologna. Bolognese is the blend of tomatoes with meat; however, most of the world eats spaghetti with Bolognese sauce with too much tomato flavor. But the actual Italian Bolognese has just a slight tint of tomato flavor.
Bolognese is made using minced meat with vegetables like onion and celery. Moreover, fatty pork is also added to the sauce for the flavor, but it is an optional ingredient.
The name itself sounds fun and fancy but it is not extremely hard to make.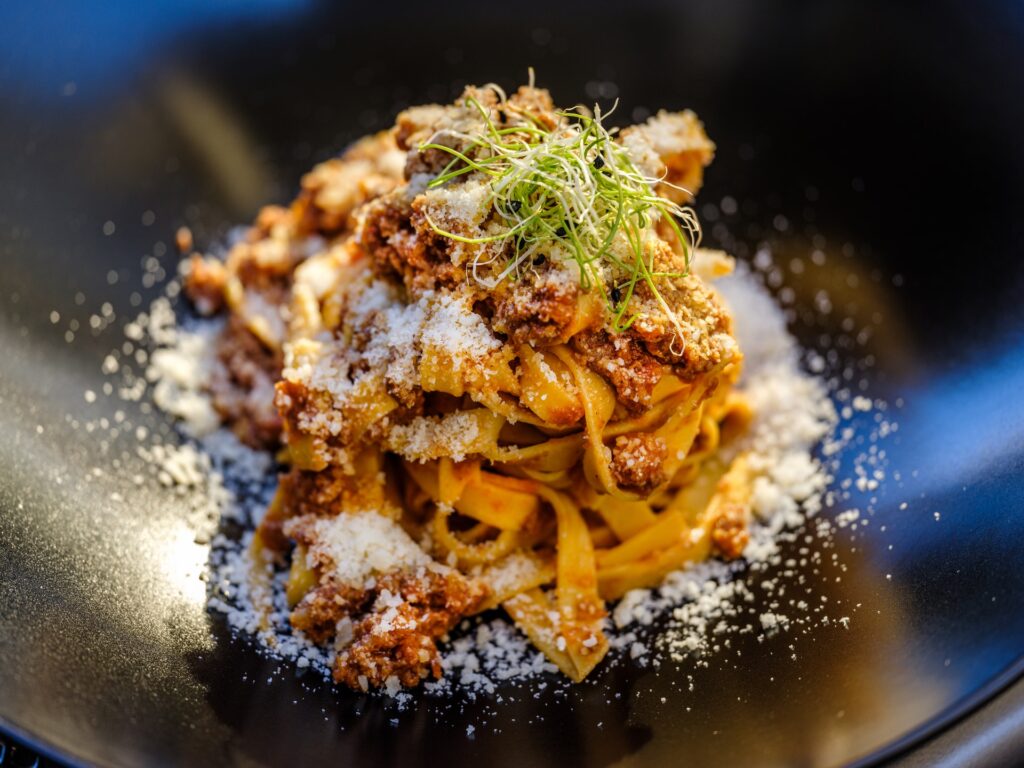 Cannoli
Most people are unaware that Cannoli is an Italian dish. Cannolis are folded, tube-shaped pastries made up of fried pastry dough. Cannolis include sweet filling. The flavor of the filling is similar to that of ricotta filling. The Cannolis are of Sicilian origin; hence, they are often referred to as Sicilian Cannoli in Italy.
Espresso
It is a myth that espresso coffee is brewed from a single type of espresso beans. The method of brewing coffee has originated in Italy. Boiling water and then forcing it through grounded espresso beans. The espresso coffee has a thicker texture than other types of coffee. Moreover, espresso coffee can be used as a base to make different types of coffee flavors, such as latte and cappuccino.

Lasagne
Lasagne is an Italian dish eaten globally by the population of almost every country. Lasagne consists of stacking layers of thin pasta sheets containing lasagne sauce in between the layers. The sauce consists of meat or chicken with a blend of tomatoes and cream as well.
The dish originated from Naples in the 14th century and is one of the most popular dishes today.
Take advantage of a few of these food items and try them out this year!