We all love ramen. If you don't love ramen, that is certainly an abnormality. Ramen is delicious and provides sustenance in a quick manner. When we say that it provides quick sustenance, we mean that it is not difficult to make.
Originated in China, ramen is now tied to Japanese culture. It is a Japanese dish of noodles. If you are a student and living in dorm rooms or hostels, you must be familiar with the idea of how many times ramen noodles were your savior. However, if you still haven't tasted them, you are missing out!
It is known to be cheap, easy to make, and above all, they taste amazing.
However, eating ramen almost every day can be boring. With an addition of a few ingredients and a bit of innovation, you can turn your ramen into a restaurant-style meal.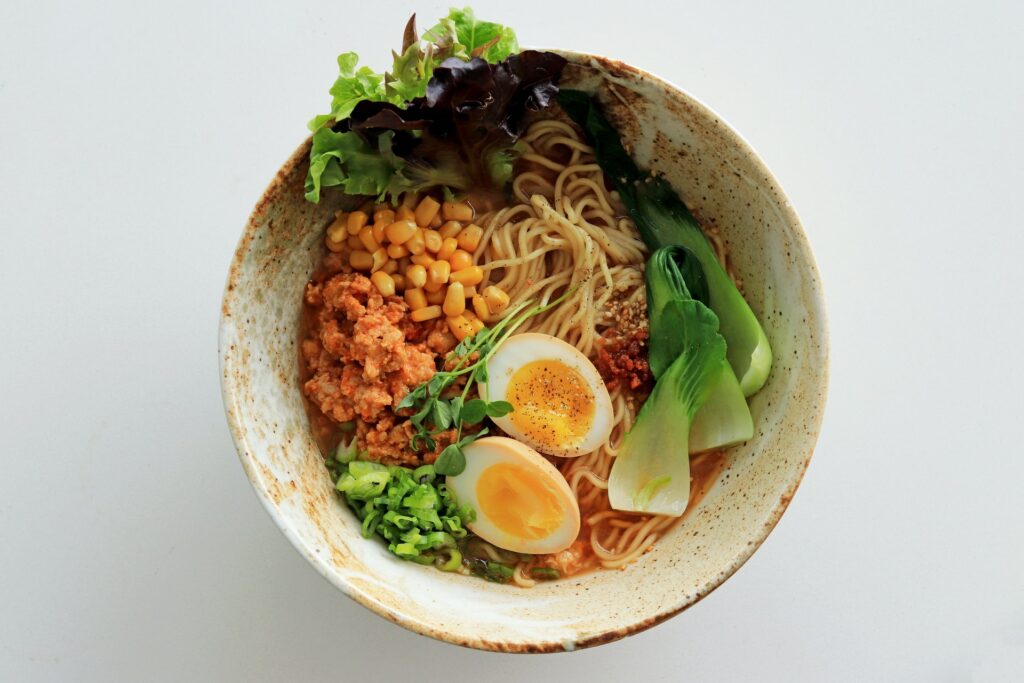 8 Ground-Breaking Ramen Recipes:
Here are the eight ground-breaking ramen recipes that will make you go above and beyond.
#1. Ramen with Egg and Bacon:
Turn your ramen from good to great by adding a half-boiled egg on top of your ramen. Top it with some crispy slices of bacon. Additionally, sprinkle some lemongrass and ginger. Yum!
#2. Ramen Sliders:
Have you heard of ramen sliders? Well, they taste delicious. All you need to do is cook ramen as per the instructions, place them in muffin cups, and bake it for about 20 minutes. Once they are ready, place two slices of hard-boiled eggs and a beef patty between them.
#3. Ramen Stir-Fried Rice:
Crush uncooked ramen as small as possible and boil them as per instructions. In a pan, add oil, cooked rice, salt, and the boiled ramen. Mix them and add them together.
Bonus tip: Add some protein like boiled chicken, tofu, or beef to make it extra fun.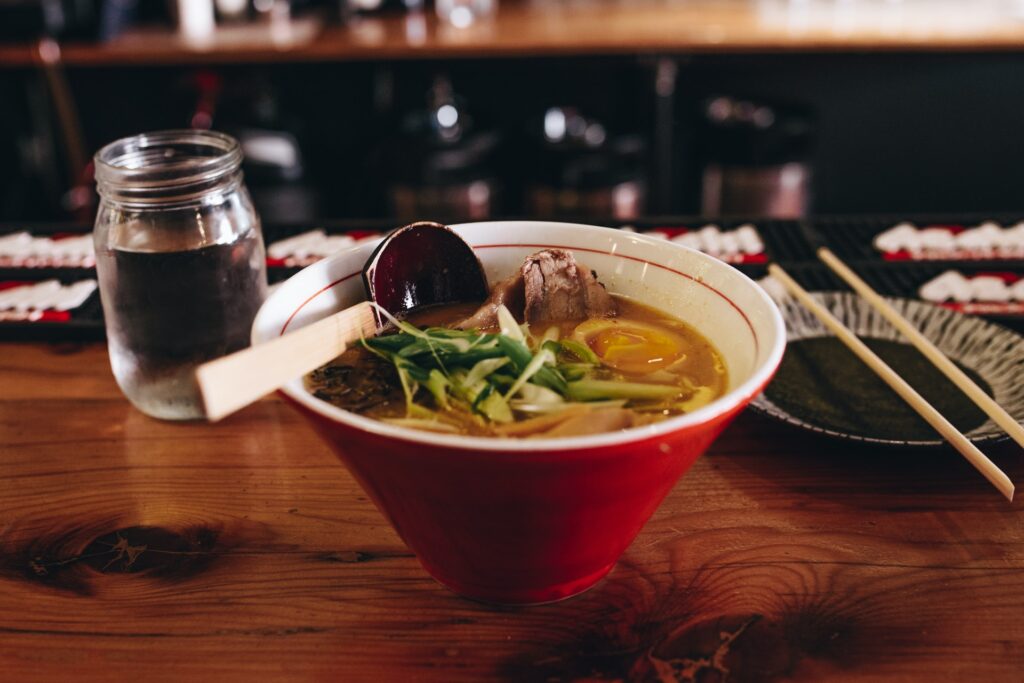 #4. Ramen Salad:
Ramen in a salad? Trust us, and know that this is a smash hit. In a bowl of salad, add crushed ramen noodles. Drizzle some sweet dressing along with sesame seeds and almonds.
#5. Ramen Tomato Soup:
In a bowl of tomato soup, add the boiled ramen noodles, some beef, frozen vegetables, and pepper. This dish is perfect for warm winter nights.
#6. Pair Ramen with Kimchi:
You know how potatoes work well with almost all dishes. The same is with kimchi. The staple food of Korean cuisine flavors up pretty much all kinds of food. Pair fully cooked ramen noodles with kimchi. This gives unique flavors.
#7. Add Aromatics:
When the ramen noodles are half cooked, add fresh aromatics. A fusion of some fresh garlic, green onion, and minced ginger works wonders. Let it cook on low flame for a couple of minutes. Once cooked, the noodles have a fresh aroma and a pleasant taste.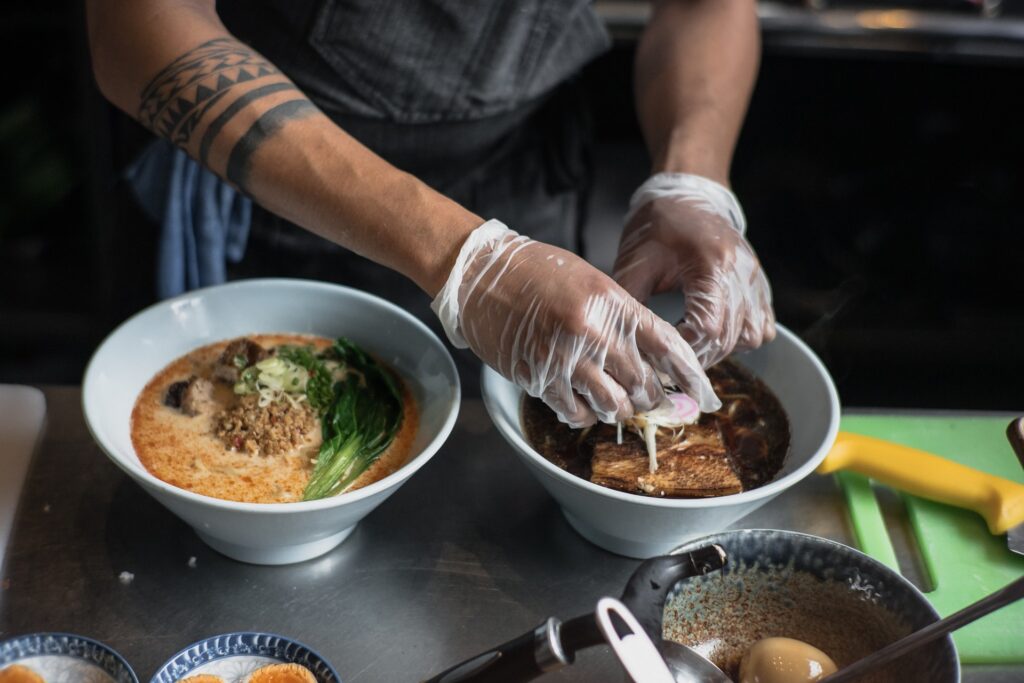 #8. Ramen with Vegetables:
How about you add your greens into ramen. Toss some finely chopped mushrooms, bell peppers, cabbage, carrots, and every vegetable that you have in your fridge. Let it cook so that the flavors infuse within. Additionally, you may add some boiled chicken or tofu as a source of protein.
The best part about these recipes is that they are simple and generally cost effective to make. Remember to have fun and explore more ways to innovate with Ramen!