The Icelandic culinary landscape is full of creative restaurants and fine dining spots, such as the world-famous restaurant Moss at Blue Lagoon. In fact, this lovely nation is home to some of the world's most delicious dishes. From traditional Icelandic food to modern fusion cuisine, there's something for everyone to enjoy.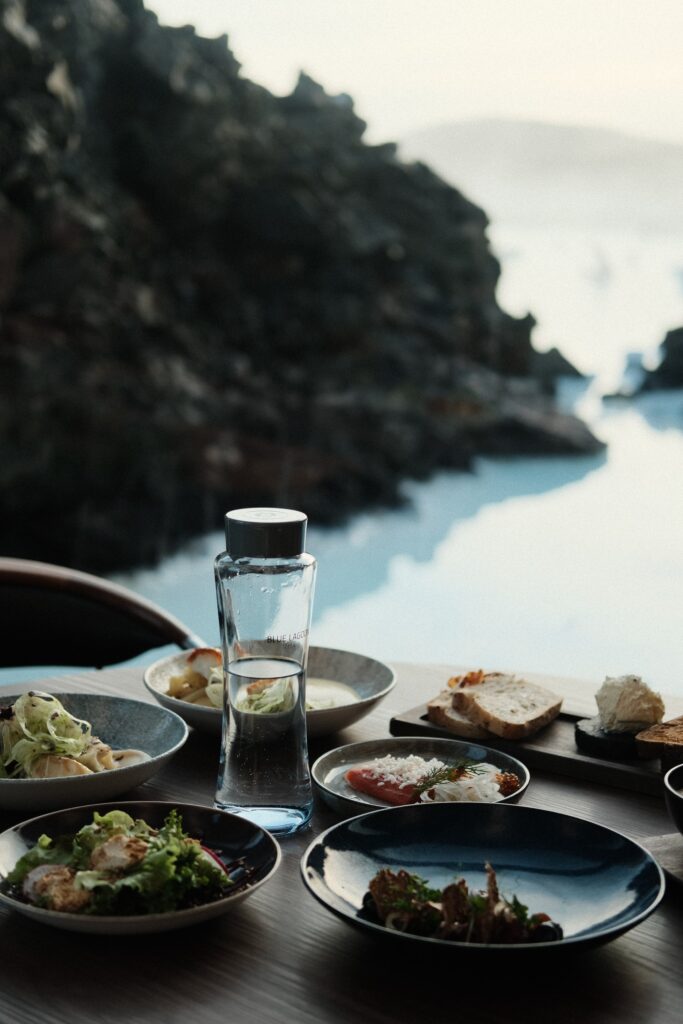 Flatkökur (Flatbread)
Flatkökur is a type of unleavened Icelandic flatbread traditionally cooked on a griddle over an open fire. It's made with simple ingredients like flour, water, salt, and sometimes milk or yogurt. The dough is rolled out thinly and then cooked until crispy. Flatkökur can be eaten plain or topped with butter, cheese, jam, or honey.
Langoustine soup
This soup is made with fresh Icelandic langoustines, also known as Norway lobsters. The lobster is cooked in a broth made with vegetables and herbs, and the soup is finished with a touch of cream. It's a rich and creamy soup that's great for a cold winter day.
Reykjavik's Hot Dog (or pylsur)
You can't visit Iceland and not try this famous hot dog! These delicious dogs are made with a combination of pork, lamb, and beef, and they're served with a variety of toppings. The most popular topping is crispy fried onions, but you can also find them topped with ketchup, mustard, mayonnaise, remoulade, and more.
Plokkfiskur (Fish Stew)
This hearty stew is made with chunks of fish, potatoes, onions, and butter. In reality, plokkfiskur is not a stew by contemporary standards. It is a rich meal with butter and cream comparable to fish chowder, but the sauce is thick enough that it may be eaten either in a bowl or as a spread over thin slices of Icelandic rye bread. It's usually flavored with salt and pepper, and sometimes a touch of cream is added for richness.
Slow roasted lamb
Slow roasted lamb is a dish that's often served on special occasions. The lamb is seasoned with a mix of herbs and spices, and then it's slow-roasted for several hours. The result is meat that is soft and full of flavor that will please any lamb lover.
Skyr (Icelandic yogurt)
Skyr is a traditional Icelandic yogurt that's thick, creamy, and delicious. It's made with skim milk and cultures, and it's usually flavored with fruit or vanilla. Skyr is an excellent source of protein, calcium, and other nutrients, so it's the perfect snack or breakfast food. It has a mild, slightly sweet flavor, making it ideal for mixing with different fruits and toppings.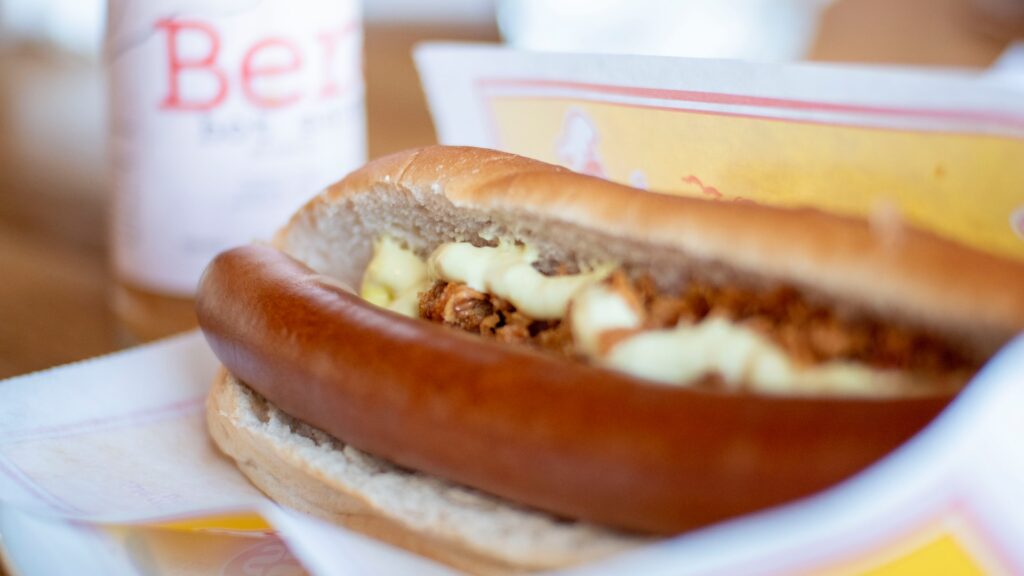 Harðfiskur (Dried fish)
Harðfiskur is a type of dried fish that's popular in Iceland. It's made by drying cod, haddock, or other types of fish in the sun or air. The dried fish is then eaten as a snack, or it can be used in recipes. Harðfiskur is a high-protein, low-fat snack that's perfect for people looking for a healthy alternative to chips or crackers.
There you have it, some delicious dishes to try in Iceland. From traditional Icelandic food to modern fusion cuisine, there's something for everyone to enjoy. So, what are you waiting for? Start planning your trip to Iceland today!