Engagement rings symbolize that you're getting ready to be married and as such, they can be an incredibly important piece of jewelry to buy–perhaps the most important next to your actual wedding ring! It's going to take a lot of care and consideration to choose one, so it can be really daunting to pick something that you and your partner both like. With so many different things to keep in mind when choosing an engagement ring, it's understandable that you might be at a loss for how to even start choosing.
But if you approach it the right way, choosing an engagement ring can be a lot easier than you might think!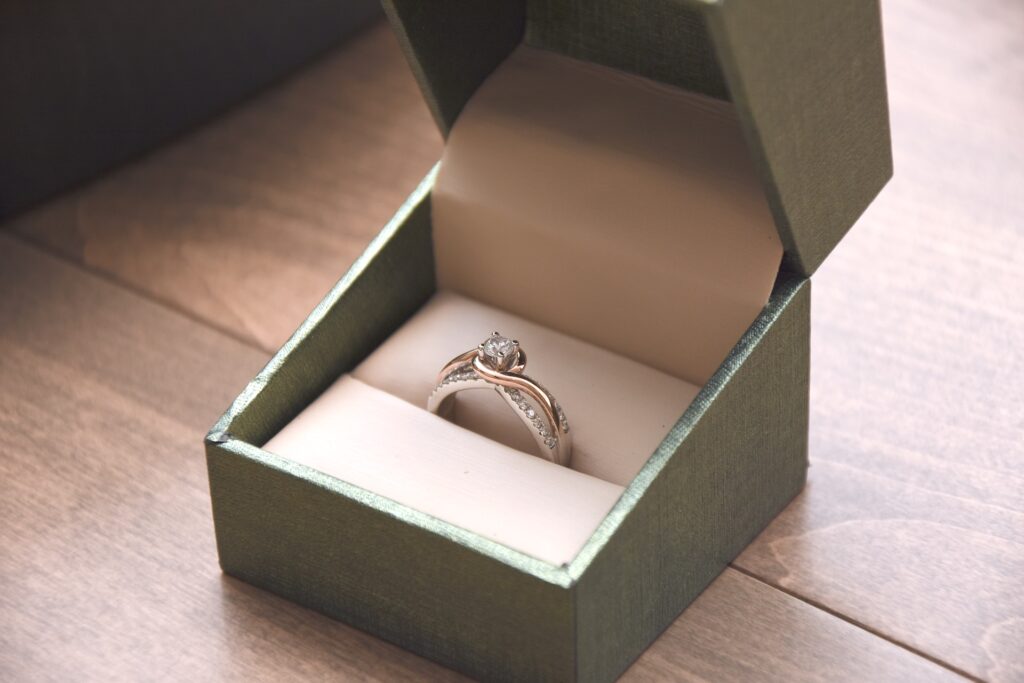 What makes an engagement ring?
Honestly? Anything does! Engagement rings don't have a set criteria or something that you need to meet in order for it to be considered an engagement ring. The only thing that you really need to care about is that it's purchased with the intent of getting married later in the future.
But with that said, there are a couple of features that stand out in most engagement rings. For instance, most engagement rings only have one dominant stone, such as authentic Tacori engagement rings. For the band itself, you'll likely be picking something that is made from either gold or platinum. The most common gemstone is also diamond, but you can realistically pick anything as long as you're happy with it. A lot of people in the world don't actually like the look of diamonds and are open to picking other colors, so try to experiment with different gemstones to choose something that you and your partner both really like.
Making sure it fits the finger
Ring size is a surprisingly important factor that a lot of people overlook, and we're not really sure why! Much like anything custom that you might wear, it's a good idea to measure yourself before you buy or commission something important like a wedding ring. The good thing is that you can usually wear a size up or down in terms of rings, but it's still a good idea to get a rough idea of how big the ring should be so that it fits snugly on you and your partner's fingers.
The best way to do this is with a ring sizer! This is a tool made specifically for the purpose of measuring finger sizes for rings. It's usually just a set of plastic or metal rings with sizes on them. However, this is only really needed if you're looking to get a custom-made engagement ring. If you're not, then you'll need to try them on at the jewelry store. Keep in mind that most rings can be resized, so don't worry if it's not perfect!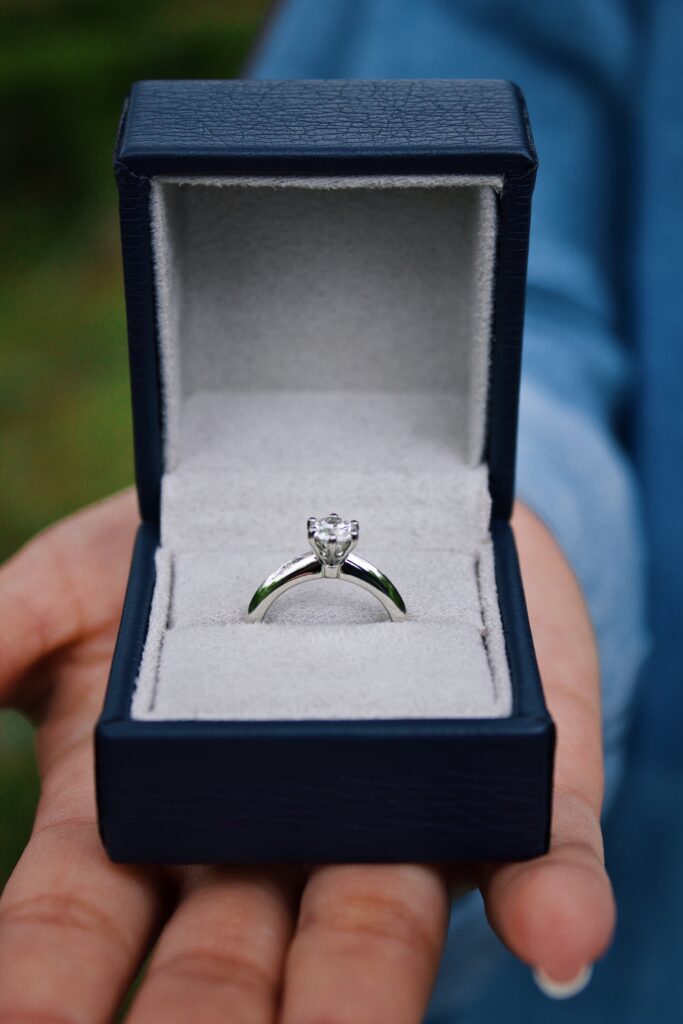 Final words
There's really not much to picking an engagement ring and people often scare themselves for no reason when they think of the task. Perhaps they're worried what their partner might think about a choice, or they're not sure how much money they should spend. You can honestly just pick whatever you think looks great! Don't limit yourself to just diamond rings. As long as it looks nice and you and your partner enjoy wearing it, it's good enough to be an engagement ring.