Dogs really are man's best friend but they're also a huge responsibility. Have you been considering getting a furry companion? It can help to prepare yourself and your family for what's to come.
The more you know about dogs and what to expect, the easier the transition will be. A puppy is a wonderful addition to any family but there are things you should know before making a decision. Here are some tips that first-time dog owners can rely on.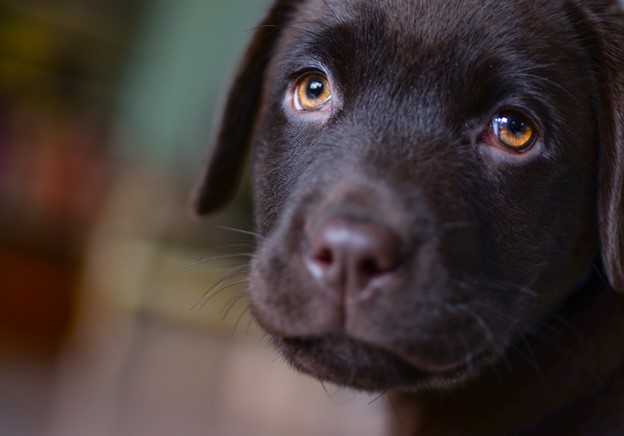 Do Your Research
Every dog is different. Just like us humans, dogs have the personality and character that makes being part of family life so enjoyable. You won't be able to fully distinguish your puppy's personality until you've spent plenty of time with him but you will be able to determine some of his characteristics from his breed.
Some breeds are calmer than others, whereas some breeds are more intelligent than others. Think about the type of lifestyle you'll be offering your dog. If you live on a farm or like to spend your time hiking, a dog with plenty of energy will be ideal. If you only have time for short walks and like your movie nights, you may want to opt for a lazier breed.
However, knowing the difference between specific breeds is important. For instance, not all spaniels are the same. A working English cocker spaniel is entirely different to a King Charles spaniel- the cocker spaniel is intelligent and highly energetic and King Charles is often happy to sleep all day.
Find a Breeder
Although adoption is an option, many young families want to find a puppy from a breeder. Be sure to look for responsible and professional breeders with lots of experience. For example, Lucky Labs is a labrador retriever breeder that offers quality and healthy puppies and puppy training.
A good breeder will have no problem showing you the environment the puppies have been reared in and you should be able to make visits to choose your puppy. Look for good recommendations from friends, family, and even local vets before making your decision.
Make a Commitment
Do you know that most dogs live up to fifteen years? When you purchase a puppy, you'll need to consider that you'll be making a commitment for that length of time. It's not just about offering a home and going on walks.
You'll need to commit to keeping your dog healthy with regular veterinary appointments, good nutrition, and plenty of time with you to play. It's also worth remembering that you'll need to make arrangements for your dog whenever you want to go on vacation by either taking your dog with you or finding care for him while you're gone.
Do You Have Time For a Puppy?
Unfortunately, this is a question that many people neglect to ask themselves before getting a puppy. Puppies are adorable and they can be hard to say no to but it's essential that you ask yourself this question before making a commitment. Puppies require a lot of time and attention, especially within the first year of their lives.
You'll need to dedicate time for your puppy to adjust, to train your puppy, to exercise your puppy, and much more. If you work a full-time job or lead a busy life that a dog won't fit into, it's wise to carefully consider your choice. Bored and lonely dogs can often develop behavioral issues.
Think About Your Budget
Committing to becoming a dog owner is more than the initial cost of purchasing a puppy. Dogs can be expensive so it's important to consider whether you have the budget for owning a dog. You'll need to purchase food, toys, a bed, lead, and a crate, among other items.
You'll also need to keep up with yearly vaccinations and monthly flea and tick treatments. Your dog will also need to be groomed regularly to avoid matting and long nails. You'll need to consider getting pet insurance to cover medical costs in the event of an accident. Keeping a dog can be a constant expense.
Find a Vet
Finding a good local vet for your dog is essential. You'll need to make frequent visits so ask people you know for their recommendations. It's a good idea to get your puppy used to visiting his vet as quickly as possible.
Making short visits to check on weight progress or just getting to know the staff can help when it comes to less pleasant visits for vaccinations. Your vet will also be able to give you advice at any point on any concerns you have about your dog throughout his lifetime.
Dog-Proof Your Home
Puppies are similar to toddlers in the first few months. They want to explore and everything goes in their mouths. They're also excellent escape artists so you'll need to make your home secure.
When you bring your puppy home, your yard should be fenced off so your puppy can't leave your property without you. Like humans, puppies go through a teething phase and will chew things they aren't supposed to. Put wires, children's toys, shoes, and other chewable items out of your puppy's reach.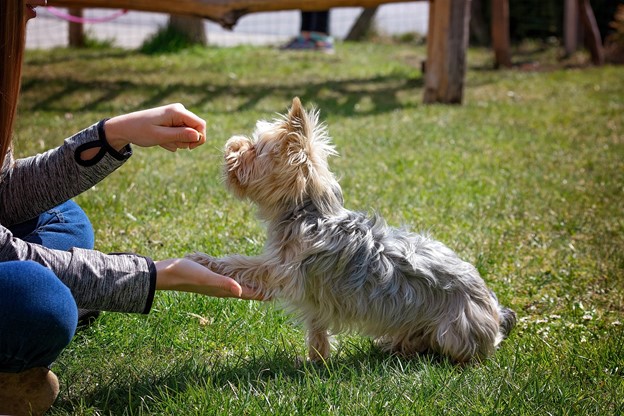 Learn About Training
You can start training your puppy from the day you bring him home. The attention span of a puppy doesn't last very long but they can retain what they learn. Before you start any form of training, you'll need to build up trust with your puppy.
This is an insecure time for your dog. It's a new environment with new people and your puppy will need to know that he is safe with you. Once that trust is built, you can start working on training with positive reinforcement. This means making a fuss and treating your puppy for getting something right so he quickly learns how to please you.
Dog Communication
The more you get to know each other, the easier it will become to read each other. Dogs can often mirror human emotions. If you show excitement around your puppy, you can expect him to react in a similar way.
Dogs will respond to keywords or commands that you have repeated over the course of time. He will also closely watch your body language. For instance, saying 'postman' and walking towards the door will quickly let your dog know to expect the mail.
As you get to know your dog, you will also recognize signs. Your dog may display a certain look or stance when agitated or anxious. You'll also get to know signs that your dog is unwell and needs the attention of a vet.
Skip The Puppy Pads
When you begin toilet training your puppy, you may get lots of advice stating you should use puppy pads first. Although this can minimize the risk of accidents in your home, it can also confuse puppies. You may spend a significant amount of time teaching your puppy to toilet on a pad just to start all over again putting him outside.
Start training your puppy to toilet outside from the very beginning. This may result in a few accidents indoors but it will help your puppy understand where he needs to go to the toilet for the rest of his life.
Get The Right Food
This is more important than most dog owners realize. The type of food your dog needs heavily depends on its breed and DNA. There are many different types of dogs available that can either benefit your dog or cause him to be unwell.
One of the most common symptoms of incorrect food for dogs is diarrhea. Your vet will be able to recommend the best food for your dog. Most vets recommend a dry food diet but if your dog isn't a big drinker, your vet may recommend a mixed diet of wet and dry food.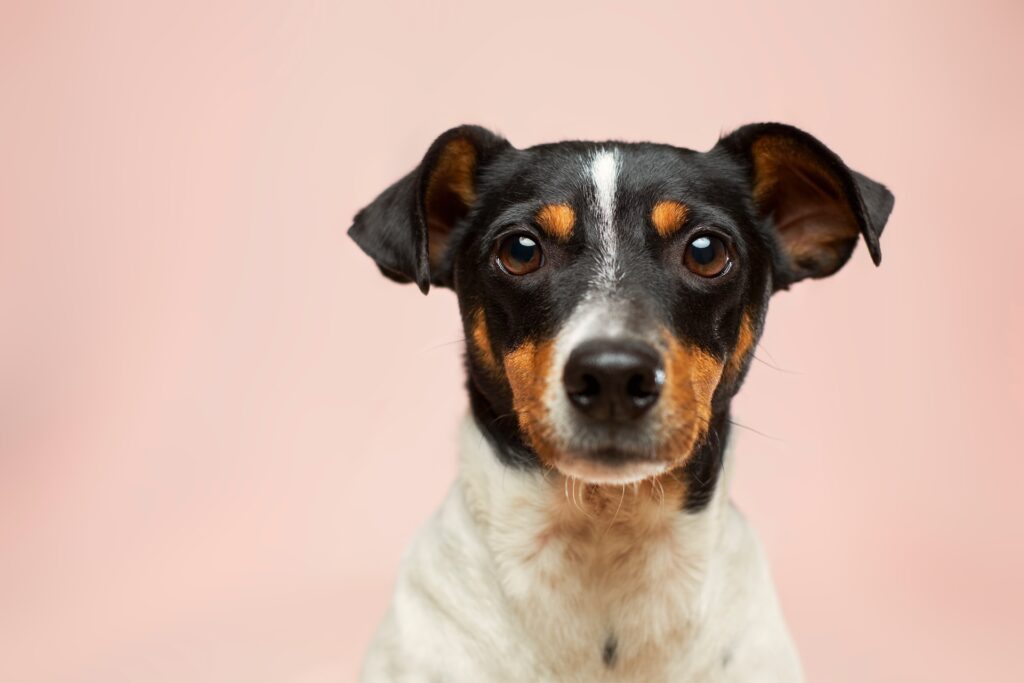 Get a Microchip
Microchipping your dog is one of the most responsible things you can do. For a moment's pain, you can guarantee your dogs safety. It's not uncommon for dogs to slip off leads or out of harnesses when they're excited or frightened by loud noises on a walk.
It's also possible for doggy daycares to lose dogs while walking multiple dogs at the same time. Although no dog owner ever wants this to happen, it's important to have reassurance should it occur. Microchipping means your dog can be safely returned to you when found by someone else.
A microchip can be scanned by a vet and your dog's details can be retrieved through a database. It's important to keep these details up to date when you move home or your contact details change.
Accept The Bad Days
Owning a dog may be one of the best decisions you ever make but you'll need to be willing to accept the bad days too. There may be days when your dog toilets inside, chew up the kid's headphones or behaves badly on a walk. It's all part and parcel of having a dog as a member of the family.
If you've found this article helpful, take a look at the others.